PTAGIS Field Operations
PTAGIS has a complete Field Operations office that designs, installs, and maintains the equipment and electronics needed for automated PIT tag detection, including systems for enabling Separation by Code.
New Site Installation
PTAGIS works with a wide rage of researchers and agencies that are looking to incorporate PIT tag detection equipment into their facilities.
Evaluates fish passage conditions at the proposed site.
Pre-qualifies the proposed site using radio frequency detection equipment.
Provides design requirements and feedback throughout the process to ensure the success of the project.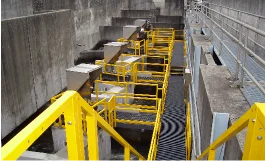 Existing Site Maintenance
PTAGIS provides ongoing operations and maintenance support at PIT tag installations throughout the Columbia and Snake River Basins.
Regular on-site maintenance.
Remote monitoring 365 days a year.
Phone support Monday through Friday during business hours.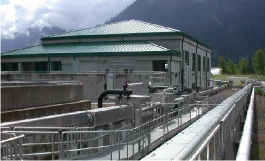 Electronics Design & Repair
PTAGIS maintains an electronics lab in the Kennewick office.
Design and install PIT tag antennas and related electronic equipment.
Repair and extensively test PIT tag reading equipment before returning devices to service.
Test new PIT tag reading devices and work with manufacturers to address any issues.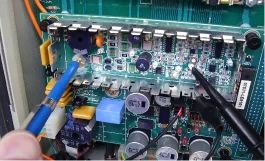 PIT Tag Distribution
PTAGIS Kennewick implements the Bonneville Power Administrations PIT tag distribution program.
Maintain inventory of PIT tags purchased by BPA for distribution to Fish and Wildlife projects.
Distribute tags to agencies and research organizations in the field.
Track tag distribution in the PTAGIS database, for future correlation with tagging and detection events.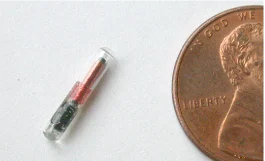 PIT Tag Testing Lab
PTAGIS Kennewick maintains an automated PIT tag testing system.
Tests three percent of tags distributed to BPA Fish and Wildlife projects to make sure they meet necessary operational standards.
Tests candidate tags for BPA purchase process.
Creates and tests lab mock-ups of all antennas at real-world speeds, frequencies, and operating conditions.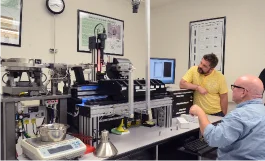 Facility Controls Development
Field and lab engineers develop and maintain control systems at facilities with PIT tag actuated gates and fish sampling programs.
Design, install and maintain facility electrical controls, including the systems that allow facilities to divert and collect information from individual migrating fish.
Design and program user-friendly touch screen control panels for use by on-site personnel.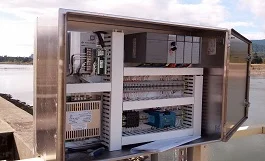 Separation by Code
Field and lab engineers work with facility personnel at locations where Separation by Code (SbyC) is available to install and maintain necessary equipment.
Designs and maintains PIT tag actuated gates used for SbyC
Tests gate functions regularly during SbyC season and makes adjustments as necessary.
Monitors efficiency of gate actions on target fish daily.