M5 Interrogation Software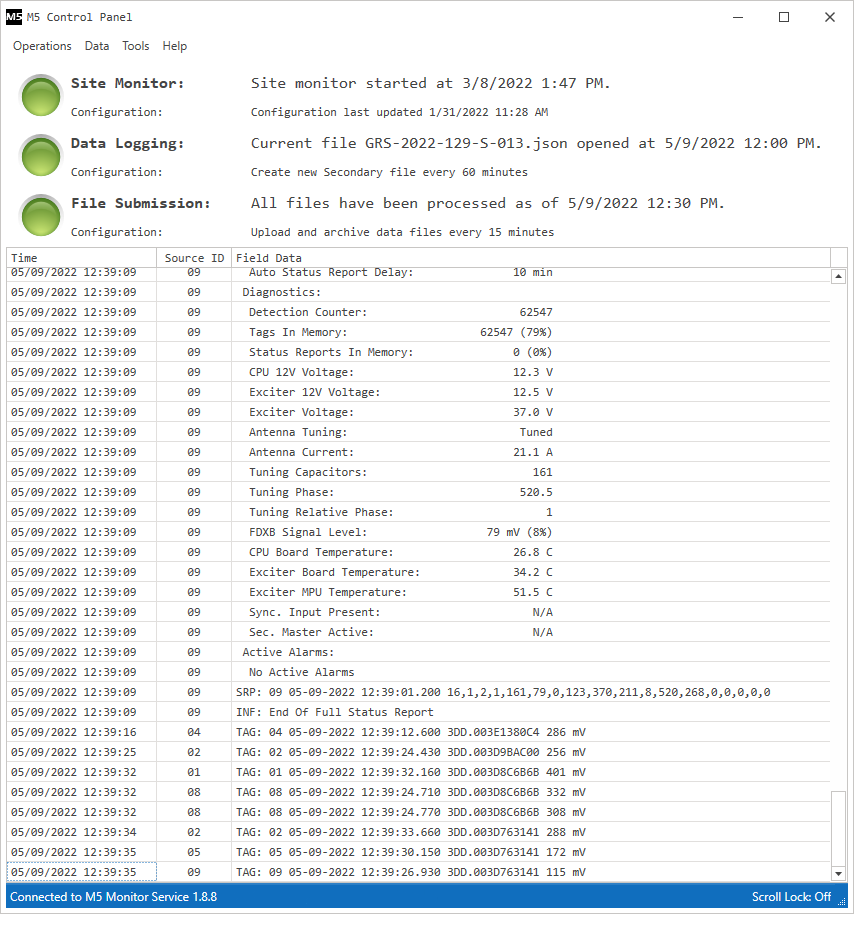 Description
M5 software operates unattended at interrogation sites registered with PTAGIS, collecting and submitting observations of PIT tagged fish in near real-time. Please review the help file for more information about installing, configuring and operating this software.
M5 is comprised of multiple components, each with separate installers:
M5 Monitor Service is a long-running background service without a user interface that processes data from connected transceivers into files and uploads them to PTAGIS. Can be installed on Windows or Linux platforms.
M5 Control Panel is a client application (pictured above) used to configure and operate a connected M5 Monitor Service running on the same or different machine.
M5 File Manager is an application to correct and resubmit rejected M5 data files.
M5 Terminal Utility is an application used to configure transceivers and troubleshoot connections.